Come & Feel The Difference
Montessori Explorer offers a quality Montessori education in a stimulating, nurturing environment for children ages 2-12 years. Our educational programs do much more than teach your child; they instill confidence, independent thought and a-long love of learning. As a parent, the choices you make for your child now will have a profound effect on their future development and success. Montessori Explorer prides itself for having some of the finest and experienced Montessori Credentialed teachers and small class sizes. Our student-teacher ratios are so low you will not find another school to match Montessori Explorer. Our student-teacher ratios do not take into account the interns we mentor each year. The academics are far beyond any other school in the South Bay area. Visit the school to watch the skills of children.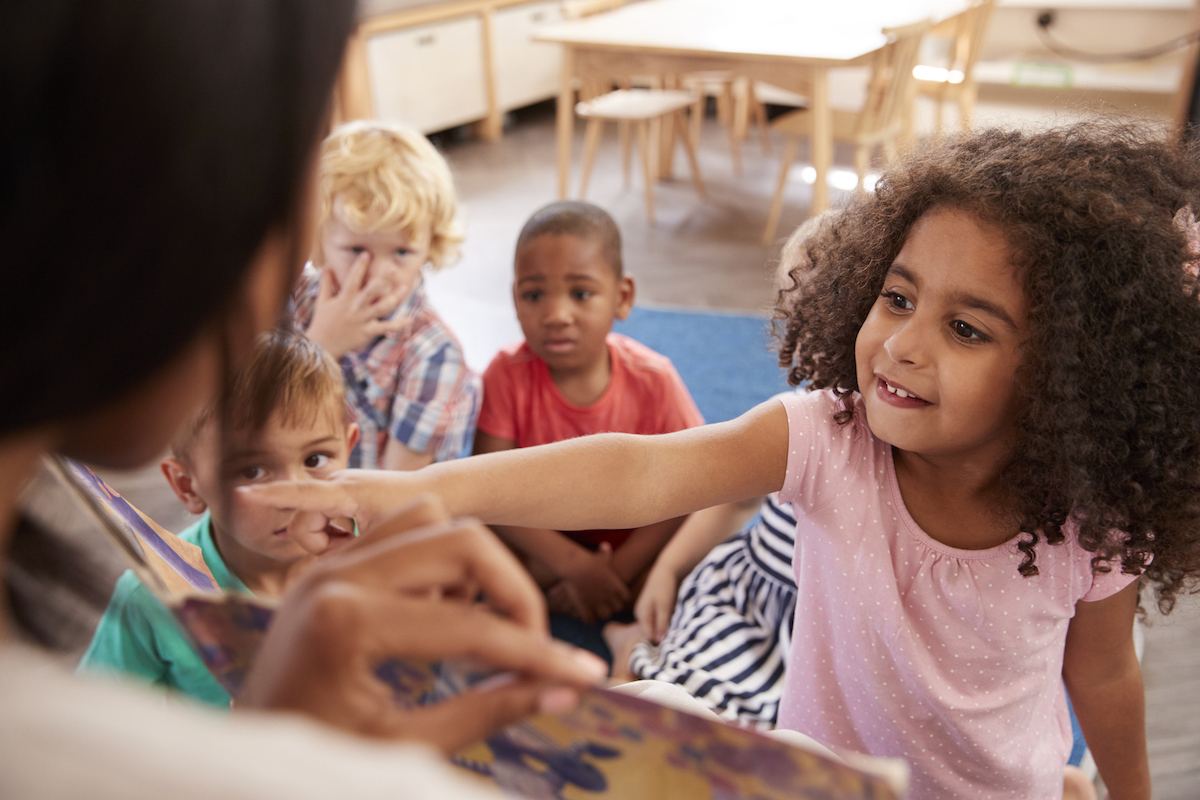 The Director's Message

Dinusha Perera
Director, Montessori Explorer
Montessori Explorer School welcomes all of our families to the 2020-2021 school year. We welcome diversity in our student body and their families, and our staff. Our school admits students and families of any race, color, creed, national or ethnic origin and gender orientation, to all the rights and privileges, programs and activities made available to students in the school.
Our school does not discriminate on the basis of race, color, sex, creed, national or ethnic origin, material status, gender orientation or gender identity, in its admissions procedures, educational policies, and employment practices.
All kinds of families have a place in the Montessori Explorer Schools. We mention this in classes, and we respect all types of families present in our school population. We strive to instill good values, empathy, understanding, and acceptance, so our children become more open to our diverse population. Our human values and peace curriculum focus on these qualities and works with children, so they become more accepting of our differences.
We are looking forward to a culturally vibrant, fun-filled school year where children will not only gain and reach milestones in academics but also become understanding and more empathic human beings.
Please contact us regarding availability for your child, and to schedule your personal tour of our school. We will be happy to answer your questions and provide additional information about our educational programs.
Kind regards,
Dinusha Perera
A focus on specific areas of learning
Through the past 18 years, Montessori Explorer has produced young, competent learner whose abilities have far surpassed the conventional public school education. Children are given the tools to excel themselves in a carefully prepared environment in areas such as Math, Language, Sensorial, Practical Life, Geography, History, Zoology and Botany. The knowledge of each subject exceeds what young adults know in some of the upper elementary levels.
Our Staff
Our teachers are what make every day special for our children. Our teachers are creative, understanding, and passionate. They work with families to create every child's own success story.
+ Meet Ms. Dinusha Perera
Hi! My name is Dinusha and I am the founder of Montessori Explorer. I decided to start the school because I wanted an authentic Montessori school for my son. I opened the school in 2002 and my oldest son was one of the first students. I am a mom of three children, two older boys and the youngest a daughter. I was born and raised in Sri Lanka and I received my Bachelor of Science degree in Biomedicine. I received my AMI diploma for Assistance to Infancy (A-I) in Sri Lanka. I migrated to the U.S. and lived in San Jose, California and then moved to Arizona where I lived with my husband for several years. We moved to San Diego in 2001 for my husband's job and I decided to raise my son fulltime. I completed my AMS Montessori credentials in Primary and Elementary in San Diego. I hold a Bachelor of Arts in English with a minor in Business and a MBA from the U.S. I enjoy working with children and my passion is to be in the classroom. All three children of mine have been in a Montessori environment at home and at school. They are incredibly talented and successful children and I give credit to the Montessori philosophy. I am enjoying gardening and caring for animals with the school children. We are proud to have a beautiful small campus that is in nature and children can interact with outdoor environment that is natural.
+ Meet Ms. Jessica Tapia
My name is Jessica, I was born and raised in Chula Vista, California. I am married and have two young children, a son and a daughter. When I was in college, I decided to go into teaching. I fell in love with the Montessori philosophy that was going to help me with my son. I want to make a difference by guiding young minds and give them a brighter future.
+ Meet Ms. Martha Camacho
My name is Martha and I was born on St. Patrick's Day. I was born and raised in Chula Vista, California. I am the middle child in my family. After high school I attended Southwestern College and received an associate degree in Early Childhood Development. I knew since I was young that I wanted to work with children. Teaching is my dream job. Prior to starting my teaching career, I worked in senior care. Helping and caring is my nature and taking care of the seniors and now working with young children seem to work perfect for me.
+ Meet Ms. Carmen Romero
Hello! My name is Ms. Carmen and I am excited to start this new school year 2020-2021. I am looking forward to a year full of learning and fun. I was born and raised in Tijuana, Mexico. I moved to San Diego when I was in high school. I went to Southwestern College, Ambiente Montessori Training Center and currently I am attending Point Loma Nazarene University. I decide that I was going to be a teacher at age 14. I worked with children since young, first working as an aide in the children's classroom at the church in my community. I worked in the Chula Vista School District and South bay Union School District as an Instructional Assistant for 13 years. I have been working at Montessori Explorer since 2018. I hold an Instructional Assistant credential, Associate Teacher permit, an associate degree in Early Childhood Education, and an AMI certificate.
+ Meet Ms. Jennifer Ledezma
My name is Jennifer Ledezma and I was born and raised in Chula Vista, California. I am a mother of an incredibly talented and beautiful seven-year-old daughter. I am a child development teacher. Currently I am in the process of completing my degree in sociology. I love working with children. I teach children at the Montessori Explorer kinesthetics, Zumba, PE, and directed drawing classes. I am also a primary assistant and loves working with children of all ages. My purpose in life has always been to make a wonderful impact in a child's life.
+ Meet Ms. Fabel Perez
Hi, my name is Fabel Perez and I have a credential in Montessori teaching for the primary age group. I have been working as toddler teacher at a daycare for several years. Prior to that I worked at a Montessori school and I completed my practicum year at this school. I am extremely interested in learning to speak Japanese and Korean and has a basic command of the language. I am currently in the process of completing my degree in early childhood education from the Southwestern College. I am looking forward to an exciting new school year.